Alahad Shamal - Sister Troupe to Raqs el Sehr Shamal
WHO IS INVITED TO PARTICIPATE? Alahad Shamal dance troupe is open to any of Saqra's students CURRENTLY participating in her Intermediate/Advanced classes at least once or twice a month and must possess a currently valid class card or be enrolled in Int Basics. Alahad Shamal = Sunday North. There is not a required baseline skill level, so newly Intermediate students are welcome.
WHAT IS THE PURPOSE? Participants will be taught a complete choreography per workshop day (sometimes one will be taught twice on different days for clarity) and will be invited to participate in group performances wherever appropriate.. appropriate occasions will be made if they don't present themselves frequently enough.. The purpose of this group is to give the chance to participate in troupe performance to people who can't commit to frequent practices or who are wanting to do more learning. Choreography is a great way to accumulate steps and transitions.
COSTUMING: Any style of costuming is welcome. The colors for Alahad Shamal costuming is reds, pinks, oranges, yellows... fire colors, all shades. No costume matching requirements but being in the correct color family and being appropriate to the dance being performed. Black is to be avoided.
PRACTICE INFO: Location - Saqra's Studio. Time - selected Mondays starting at 7:00 (see below for upcoming). Length - 1.5 hours. Instructors - Felicia and Lori from Saqra's Raqs El Sehr Shamal. Choreographies - by Saqra (exception "Aliyah's Fantasy"). Cost - $7 session. Videotaping - no.
Check us out at Mediterranean Fantasy Festival '07!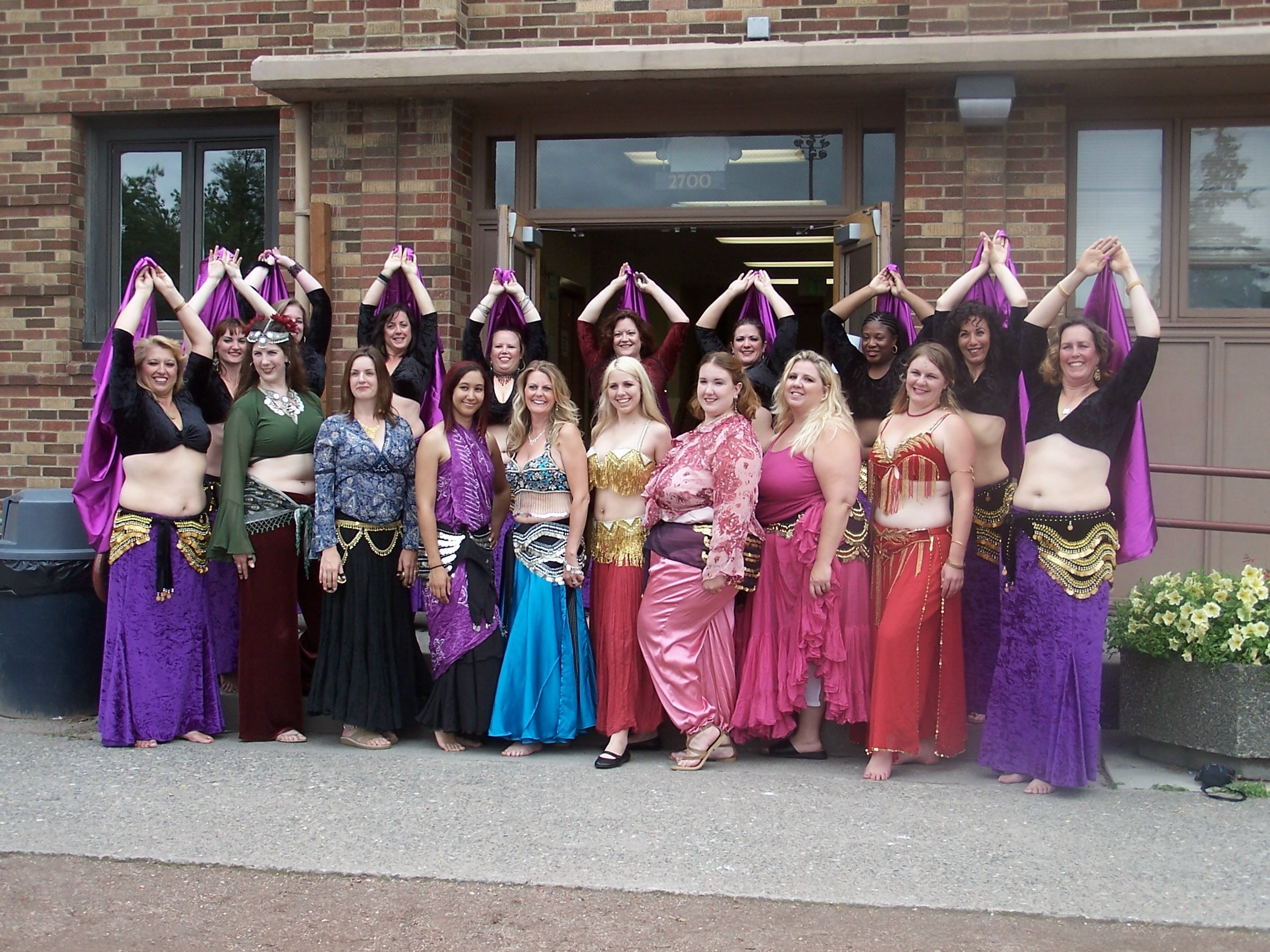 Shortened letter from the troupe directors:
"Each month we will teach a full dance in two parts. Each meeting we will also run our most current dances.
Meetings will be 7-8:30p, with the last 10 minutes reserved for note-taking.
Cost is $7 per meeting. We still meet at Saqra's studio.
You will still be learning Saqra's choreographies, and you will have opportunities to perform them.
As always, the only participation requirement is that you regularly attend Saqra's Intermediate Basics and/or Intermediate/Advanced classes.
--felicia & Lori"
--------------------------------------------------------------------------------
Saqra
I want to thank you for coming to Covington Library with your dancers to give a performance last Saturday. Your costumes and dancing were beautiful. It was great to see the dance form and to learn how to do a few movements. Tell your troupe that we really appreciated them coming over on a sunny day to entertain us.
Sincerely
Jane Shumate
Covington Library
-------------------------------------------------------------------------------------------------
Tarkan Choreo Notes: http://www.saqra.net/tarkan.html
Rampi Skirt Routine notes: http://www.saqra.net/medfeststudent.html
Routines: Zill, Skirt/Veil, Aliya's Fantasy, Tambourine, Tarkan, Rampi Skirt, Dulab el Houb. Future: Old Shimmy